Top 10 Gifts for Tea Lovers
It's the end of a long and strange year, and everyone is in need of a cuppa.
As we roll around towards Christmas, you'd be hard pushed to find anyone that isn't craving the warmth and comfort of a good old mug of tea.
With that in mind, here at Indian Tea Company we've put together our top 10 gifts for tea lovers, so that the next time someone you care about goes to put the kettle on, they can get an extra little splash of joy from a unique and thoughtful gift that you (we) have picked out for them.
Tea Chests
For anyone that drinks enough tea that reaching into the cupboard and rummaging through a cardboard box for a teabag becomes tiresome, a tea chest makes a perfect gift.
It looks sleek and stylish in your kitchen, is more eye catching than a standard jar or tin, and you can choose from a multiple selection of materials such as oak, mahogany, or tin so that no matter what kitchen you have to match, the right chest is out there for you somewhere.
---
2. Cast Iron Teapot
To add a bit of a sense of occasion to drinking tea, this gift for tea lovers really is a bit of a showstopper when it comes to brewing herbs into a homely, comforting concoction.
And if your recipient of the gift has a taste for all things Asian, then this is the perfect gift, as each of these teapots and infusers are handmade in China. With an infuser that allows you to add your own leaves and blends, or simply a bag, it's the ideal way to turn someone's tea drinking experience into an event.
---
3. Loose Leaf Teapot Infuser
A loose leaf teapot infuser is a brilliant gift for anyone who backs themselves as a bit of an alchemist when it comes to making tea. This smart kitchen accessory allows the user to make the perfect cup of filtered tea every time, and even allows room for a little experimentation if the fancy takes them.
Easy to use and adaptable for loose tea leaves or simply a bag, it allows tea lovers to control the exact strength and taste of their tea as they stare out the window wistfully dreaming of their next holiday.
---
4. Treat Hampers
If anyone deserves a sweet treat alongside their cuppa this year, it's, well, everyone. Upgrade a loved one's usual accompaniment from a bog-standard bourbon to a selection of luxurious biscuits that make every cup of tea feel a little more premium.
What compliments a tea lover's favourite drink more than the quintessential biscuit? At India Tea Company, we have a wonderful selection of snacks that will add to that Christmas stash of goodies, and bring a little extra joy every time the kettle boils.
---
5. Tea
Well, if you know someone who loves tea, why wouldn't you want to buy them the thing that brings them comfort and warmth whenever they need it, with a selection of great teas.
It might seem like the obvious answer, but bringing a little variety into someone's life with some different flavours or blends can be a great gift for a tea lover.
---
6. Tea Growbar
Perfect for any green-fingered friends who haven't managed to kill off their cacti yet, a tea growbar I a great present that allows a tea aficionado to grow their own herbs, which they can later brew into a soothing cuppa.
Easy to set up, a sunny windowsill, some water and a small container is all that's required to set up this hugely rewarding gift. Nursing seedlings into fully grown plants, and then into their own tea is surely a wonderful gift for any tea lover.
---
7. Matcha Bowl Set
Maybe the recipient of your gift is a huge fan of green tea, in which case a matcha bowl set is a perfect gift, whether they've recently jumped on the hype or have been a steadfast fan of this delicious Japanese tea.
Made with bamboo and ceramic, these sets include everything a tea lover would need to whisk, brew, and perfect their matcha tea making ceremony.
---
8. Tea Bath Brew Pockets
Don't knock it until you've tried it. It might seem like brewing a tea in the bath and then dunking yourself into it is a strange idea.
But once you've tried soaking in hot water with calming scents of lavender, chamomile and calendula rising around you, with a fresh brew perched on the side of the bath, you'll understand how this is actually the perfect unique gift for a tea lover.
---
9. Shanghai Candle
For those moments when the world seems a bit much, putting the kettle, some soothing sounds and lighting a Shanghai candle can just make everything seem calm for a short time.
Indulge the tea lover you'll give this gift to with a luxury candle that fills the room with the aromas of a traditional tea ceremony with notes of green tea, and help someone truly unwind.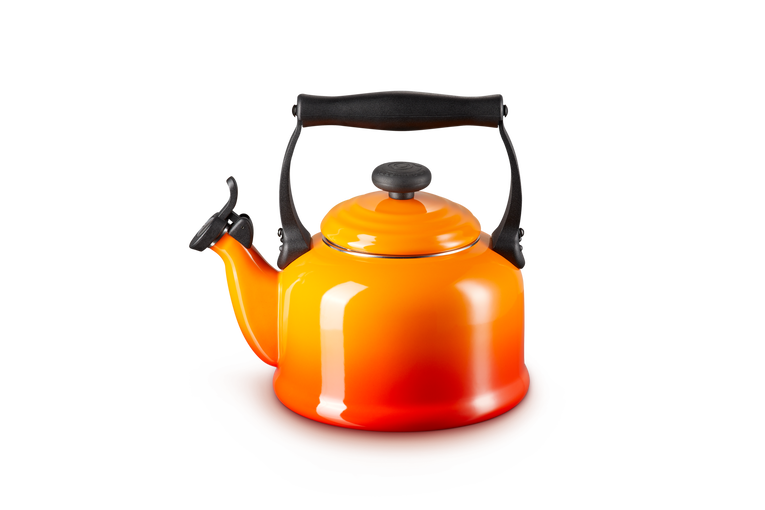 10. Le Creuset Tea Kettle
Who doesn't want to pretend for a moment that they're living in the golden age of Paris, with the rain pattering against the window and the kettle whistling through the other room?
With a high quality Le Creuset tea kettle, which combines high quality craftsmanship with a traditional whistling spout, a tea lover can do exactly that.